10 tags
Really, really ridiculously early US figure...
So, wow… no big skating competitions until October… SO WHY NOT MAKE SH*T UP?! We've got 3 spots each for the ladies and dance, and two each for pairs and men. So lets break it down in that order. LADIES: After a very good showing at worlds, I think that both Ashley Wagner and Gracie Gold are well on their way to making their first Olympic teams. Additionally, if Gold...
12 tags
Figure Skating Worlds Predictions
Its Bobby again kiddos, and the time has come…  the big show! THE 2013 WORLD FIGURE SKATING CHAMPIONSHIPS!!!!! I'm literally trembling with excitement.  So, without further ado, I give you the 5RC Worlds predictions (NOW WITH CHARTS!) Ta-DAAAA!  Bask in its majesty! A few notables: I think 5RC-unofficial-sweetheart Javier Fernandez is going to win the men's even, boldly...
South African track star Oscar Pistorious... →
We at 5RC are shocked and saddened by this tragic turn of events.
TRAGIC!!
The IOC has voted to remove wrestling from the list of Olympic core sports, effective as of the 2020 games.   Wrestling is one of the original modern Olympic sports, and was in fact among the sports in the ancient Greek Olympics. More info can be found here. Really, we here at 5RC are going to miss wrestling for many reasons… maaaaaany reasons…
2 tags
2-time National Champ Alissa Czisny dislocates... →
We here at 5RC (especially Bobby, who think's she's amazing) wish Alissa a speedy recovery.
6 tags
UPDATED PREDICTIONS! The 2013 US Figure Skating...
Bobby here! We're just two weeks away from US Nationals in Omaha, NE, so I figured it was time to update my prognostiskating (see what I did there again?) about who will make the world team this year.  Remember, we've got 3 dance teams, and two each of men, ladies, and pair teams.  To see my original predictions, click here! I've again broken the fields down to four respective categories: Locks...
Madrid, Tokyo, and Istanbul are 3 finalists for... →
2 tags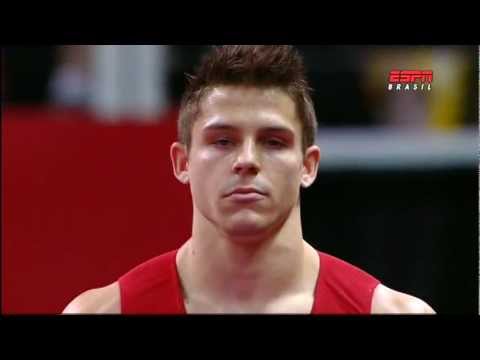 4 tags
Julia Lipnitskaia has withdrawn from the Grand...
She will be replaced by first alternate American Christina Gao. We here at 5RC wish Julia a speedy recovery! More info here.
7 tags
PREDICTIONS! The 2013 US Figure Skating World...
Bobby here! We're a little more than halfway through the Grand Prix series, so I figured it was time to do a little prognostiskating (see what I did there?) about who will make the world team this year.  Remember, we've got 3 dance teams, and two each of men, ladies, and pair teams.   I've broken the fields down to four respective categories: Locks (guaranteed to make it);...
5 tags
9 tags
4 tags
3 tags
Hurdler Lolo Jones, sprinter Tianna Madison named... →
In recent years, the bobsled team has recruited track athletes for the push positions on the sleds - the ones that provide the power at the start.  Jones and Madison, both new to the sport, will also provide a bit of star power to the women's bobsled team, who have been less successful on the international circuit in recent years than the men's team.
1 tag
Some excellent analysis of the ladies event from... →
Thanks to the always awesome Jackie Wong…  Follow him on twitter at @examinerskating!
2 tags
SKATE AMERICA STARTS IN 10 MINUTES!!
We've got the pairs and mens' short programs tonight! Streaming online via icenetwork here! Live results here! AND DON'T FORGET THE DRINKING GAME AND 5RC'S SKATE AMERICA PREDICTIONS!
3 tags
4 tags
Congratulations! Matt Savoie, 7-time US medalist... →
Matt married Brian Boyle in Sturbridge, MA on October 7. They are totes adorbs, and we here at 5RC wish them a lifetime of happiness and adorableness. Check out this post, with video of his 2006 Olympic long program, which is just lovely.  
10 tags
GRAND PRIX DRINKING GAME!
Now THAT is a headline sure to get your attention! Bobby and Lydia here, and we've decided that while watching figure skating is awesome, watching figure skating and drinking is SUPER AWESOME.  Which is why we've developed this wonderful, magical, drunktacular Grand Prix of Figure Skating Drinking Game! Basic premise?  Watch and imbibe.  (legal blah blah blah drinking is bad blah...
7 tags
Skate America Preview, Part Two: Dance and Ladies
It's Bobby! I'm back to preview the dance and ladies competitions! [[MORE]] Dance: OK, lets just say this up front: if there is anyone out there who thinks that Davis and White (USA) aren't going to win, you're insane. They are a class above everyone not named Tessa or Scott, and their world champ Canadian training mates aren't in this competition.  Another Canadian team, however, had a breakout...
10 tags
Skate America Preview, Part One: Men and Pairs
Here we go! Bobby here! Part two (to come shortly) will have comments and predictions on the ladies and dance events, but for now, let's focus on the men and the pairs competitions. [[MORE]] Men: The men's field at Skate America is STACKED. Seriously. Even with the withdrawl of Evan Lysachek due to a groin injury, the field still has 4 world medalists and a Grand Prix Final champion. Wow. I...
3 tags
...guess what?
IT'S FIGURE SKATING SEASON! I know, i know, you're thrilled. I AM!   Bobby here, and i'm here to shed some light on the figure skating season! This coming weekend, the 2012 Grand Prix series begins with the first of six competitions.  Skate America will be first, followed by Skate Canada, Cup of China, Rostelecom Cup (in Russia), Trophy Eric Bompard (in France), and the NHK...
3 tags
Baseball and softball (finally) combine efforts to... →
3 tags
Jordyn Wieber's (hot) brother Ryan lands modeling... →
Hellooooooooooo Ryan Wieber!
6 tags
Lysachek withdraws from Skate America with groin... →
Ow! My groin! Evan Lysachek's erstwhile comeback to competitive skating hit another road block when he had to withdraw from his upcoming Grand Prix assignment at Skate American with a groin injury.  He will be replaced by defending Skate America pewter medalist Armin Mabanoozadeh, who finished second a few weeks ago at the Nebelhorn Trophy. No word yet from Vera Wang on the extent of...
4 tags
2-time World Champ Miki Ando withdraws from Grand... →
She has been unable to find a coach after parting ways with Nikolai Morozov earlier this year.
6 tags
3-time Gold Medalist Kerri Walsh-Jennings was 5... →
"When I was throwing my body around fearlessly, and going for gold for our country, I was pregnant, and today I'm 11 weeks pregnant," Walsh Jennings told Matt Lauer. H/T today.com
5 tags
International territorial disputes may have effect... →
Disputes over a number of small, uninhabited islands between Japan and China may result in Japan pulling its atheletes, including former world champions Diasuke Takahashi, Mao Asada, and Miki Ando, from the Cup of China Grand Prix event Nov. 2-4 unless their safety can be guaranteed.
7 tags
US Short Track Speedskaters Boycott National Team;... →
A group of 14 U.S. speedskaters that includes five Olympic bronze medalists has boycotted the team, accusing the head coach and his two assistants of vast, unchecked abuse, according to newspaper reports. JR Celski, bronze medalist from the 2010 Vancouver Olympics, is among those boycotting.
3 tags
5 tags
4 tags
21 Photos of Michael Phelps Looking like a Monkey →
5 tags
8 tags
6 tags
Lolo Jones discusses the heartbreak of 4th place,... →
And you know what?  She's right.  She has accomplished significantly more in the 100m hurdles than Anna Kournikova ever did in tennis.
4 tags
We at 5RC are LOFAO (the collective version of... →
1 tag
3 tags
HIDDEN TALENTS! →
Jeremy Bloom seeking out the hidden talents of our Olympians…
7 tags
At London's Olympics, The Female Athlete Triumphs →
Great stuff from friend-of-the-5RC Travis Waldron over at ThinkProgress. http://thinkprogress.org/alyssa/2012/08/03/638471/at-londons-olympics-the-female-athlete-triumphs/
5 tags
Watch
afterelton: hypervocal: Usain Bolt halts an interview to pay respects to the U.S. national anthem playing for Sanya Richards-Ross, who had just won gold in the 400m. Let this be the start of a Good Guy Bolt meme. It's not so much that Bolt is celebrating America or patriotism, but he knows when to give props to his fellow athletes. See also: Usain Bolt Wins 100m Gold Medal in Olympic Record...
3 tags
"Last night was about the person who trains and trains, arrives at the ultimate..."
– via Salon
3 tags
5RC Endorses Seventen Magazine's Decision to Name... →
It is now less than 24 hours until the Olympics...
Eeee!
5 tags
2-time Gold Medalist fencer Mariel Zagunis chosen... →